Beekeeping journal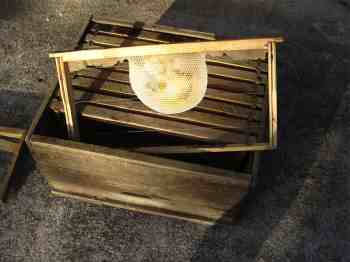 Beekeeping journal for 2019 in Hilton, South Africa. Yours of course will look quite different, but we all need to keep proper records. It's the only way to enable you to look back, and say, yes, that was good, or no it wasn't.

"Spectacular achievement is always preceded by unspectacular preparation."
- Robert H. Schuller
This page was created by Bernard Preston on 15th April, 2019. I used to do this years ago, and then got lazy.

January to March here in the Midlands of KZN, mid-summer, is our low season. There's not much in flower, certainly no surplus of the beekeeper, but our pets tick along.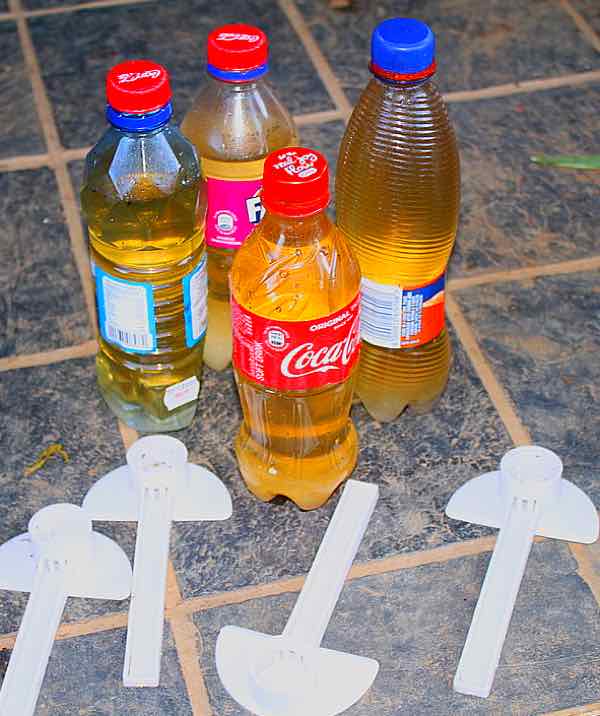 March 26 and 29: Feed the colonies 500 ml x2 of sugar syrup (50/50) to stimulate the queen to start laying.
April 6: Beekeeping Open day - an unexpected 60 beginners arrived to find out how to start beekeeping.
We harvest 24 frames of only partially capped honey to demonstrate how to uncap honeycomb and use the extractor. The honey was perhaps slightly green but passed one of the two tests to assess whether it was sufficiently mature to harvest.
A manufacturer gave me ten supers for my trouble; he was delighted with the turnout. We help each other in life.

April 9: It's a hot day, so put the dry cappings into the solar wax extractor. I need foundation comb.

April 15: Bottled 25 jars of honey. 500 grams. The honey was dark, with a very pleasant taste, but not eucalypt; probably blackjack weeds and general multiflora.
April 16: Noticed that the bees in colony 9 are clustering at the entrance; they are preparing to swarm, and I must split them.
April 16: Rendered wax from the solar extractor to Evenrun Apiaries. R45 for 8 sheets of brood foundation wax.

Beekeeping journal
Beekeeping journal is very important for proper records so that you know whether you're succeeding in what you're doing; yours will look very different, of course, but the principles are the same.
If you don't keep a record of what you do, and analyse everything, you've no idea whether you're succeeding in your manipulation of the hives.

April 19: It's still too early in the flow for a proper harvest. There were only 9 fully capped frames, and my extractor needs 24. Alas one hive has absconded and needs to be replaced. Soon there will be swarming bees.

May 11: An Indian summer continues late this year, with rain and heat unexpected this deep into autumn. The gum trees are not flowering properly yet; patience if a virtue, and meantime there's plenty of plenty of backyard permaculture to keep me out of mischief. This morning I must go out and forage for food for the worm farms from the greengrocer.
May 18: The honey flow has definitely, albeit slowly. Today I robbed 24 frames from 4 hives; that's the number the extractor will take.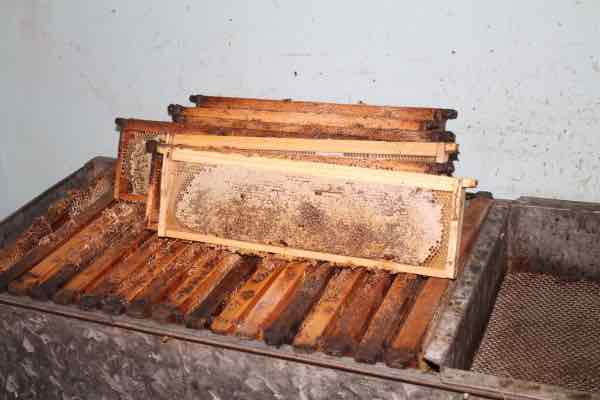 June 3: All beekeepers in the Midlands are complaining about a very indifferent winter honeyflow this year.

You can follow several different modus operandi harvesting honey.

Did you find this page interesting? How about forwarding it to a friend, or book and food junkie. Or, better still, Face Book or Twitter it. 
Address:
56 Groenekloof Rd,
Hilton, KZN
South Africa
Website:
https://www.bernard-preston.com/