Waxing honeybee frames

Waxing honeybee frames is an art easily accomplished even by a child.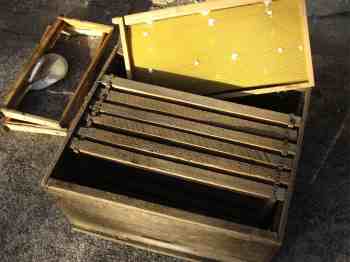 Fitting sheets of foundation wax into the honeybee frame quickly and efficiently is an important part of backyard beekeeping; honey bee farming too. Done sloppily, the expensive sheets of foundation wax come loose, bend and twist, resulting in crooked combs.
There are a variety of techniques. For thirty years I used the top bar method, where a strip of wood is used to lock the wax in place. It works, but it has some disadvantages:
It's time consuming and fiddly and the strip often splits when you drive the nails in.
Much worse, waxmoth larvae love the little slot, making an ideal home for this pesky little parasite.
Finally, after many years of trial and error, I have settled for something much simpler, quicker and more efficient. Candlewax. If you're a purist, use a beeswax candle, but the bees don't mind very small amounts of the synthetic stuff, and it's only a few drops, once off.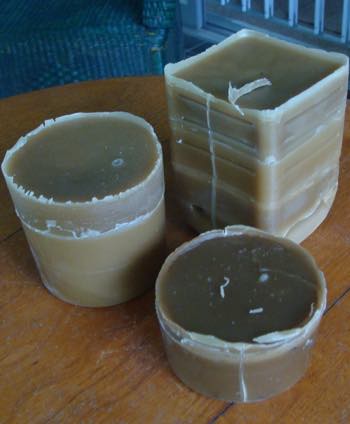 Step 1
Send your raw wax to a company that will roll it into sheets with the imprint of a honeycomb imprinted on it. Take a sheet of beeswax foundation and weave it between the wires of the frame. Fit it snugly against the topbar, actually at the bottom, as you do it upside down. Slide the sheet into the slot if there is one.
You may need to trim off some of the wax, if it's slightly too large. Keep the bits, it's valuable stuff.

Wax the honeybeen frames quickly, but carefully; thread the wax between the four wires so that the wax foundation sheet is held firmly in place.
Waxing honeybee frames
Waxing honeybee frames is not difficult but to do it expertly takes practice.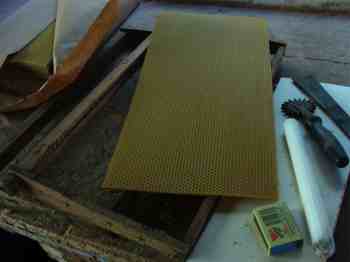 Step 2
Cut a piece of chipboard to fit snugly within the boundaries of the frame. Lay the frame, with wax intact on the board, and imbed the wire into the wax, using a roller, pressing on the chipboard for a backing board.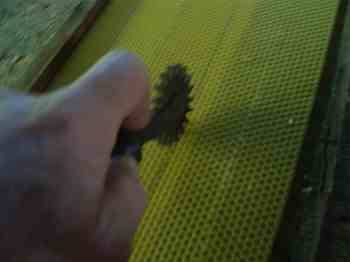 Step 3
Drip hot wax onto the wire to "fix" the wire onto the wax sheet - sometimes it may come loose if bumped, or the weather is hot, and then your sheet becomes twisted and distorted. These wax sheets of foundation will remain in your hive for years: get it twisted on day 1 and it's twisted for ever.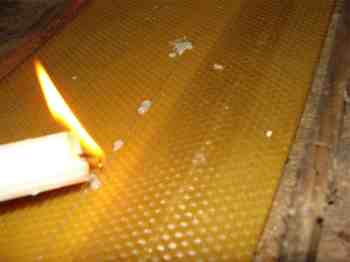 Step 4
Drip hot wax onto both side of the waxsheet where it it meets the topbar. There may be a slot, or a wedge-shaped piece for the locking bar (which I discard), or no slot at all.
Let the wax dry, and make sure everything is firm and tight. I think it works much better than the locking bar and just imbedding the wire into the wax.
If you have the time and the patience, heat some beeswax into a small can, and dribble it as above. Better but fiddly.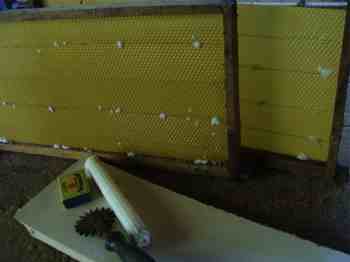 Waxing honeybee frames for the broodchamber
Fit 10 frames into your broodchamber and, if you are using it for a bee trap, then place the whole broodchamber, with 10 frames with foundation wax on top of a strong active hive for a day or so; the bees will start to draw out the wax and making it a lot more inviting for any scouts out on the lookout for suitable HONEY BEE TRAPS ...
Then you'll be ready for the swarming bees ...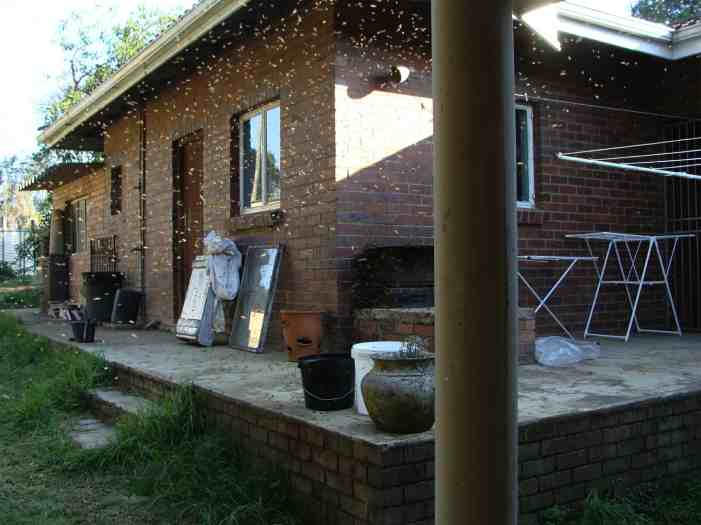 Wax extractor

Some form of wax extractor is vital for the beekeeper; obtaining this important byproduct of raw honey farming is important; otherwise you can't start waxing honeybee frames, unless you purchase it in; at great expense.
Since working with wood is one of my hobbies, I decided to make a bees wax solar extractor; it's a lot better than heating old wax combs on a hot plate; everything boils over the moment you turn your back. That's what happened for years until I was booted out the kitchen, and rightly so!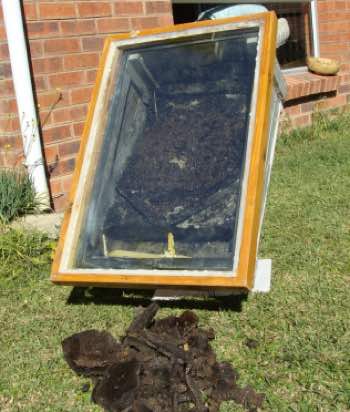 By using double glazing very high temperatures can be achieved to melt the raw wax; my wax extractor has a double chamber, so the molten wax is kept in the device.
It's sits on a metal baseplate so wax extractor can be rotated to follow the sun; it is highly effective.
Raw honey

Raw honey of course is what it's all about; commercial companies then ruin it by heating and processing; it changes the properties completely and destroys some of the important enzymes that make it unique.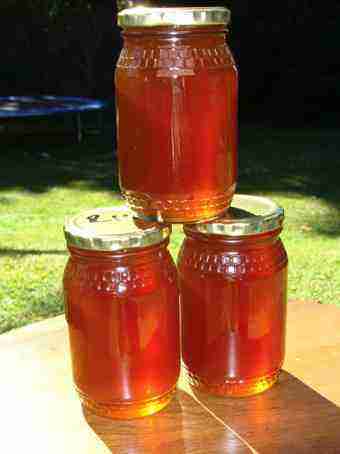 This is unheated, raw honey, lightly filtered to keep the pollen granules that help with allergies and lower the glycemic index; it is without equal, the way the bees make it, and completely unprocessed. 
How to start beekeeping

How to start beekeeping for a teenager is not rocket science but, because they are potentially dangerous insects, the support and encouragement of an adult is my recommendation; our African bees kill a lot of people; they recently came very close to stinging all six of my hens to death; only a minor miracle saved them.

Ignore: EU law insists that we place the following on our site; we do not use cookies. "Advertisers use cookies to personalise content and ads, to provide social media features and to analyse our traffic. They also share information from your device with their social media, advertising and analytics partners."
Often, to get started, I recommend you beg or buy a colony from an established beekeeper. You'll have to pay the hive of course, but generally the bees come for a very small sum. The wax is one of the biggest expenses.
But, if you're lucky, you may catch a swarm in a honeybee trap, or even some swarming bees may arrive like those above.
Ideally, depending on a number of factors, it would be good to have at least three colonies. A remote spot in your garden is one of the most important criteria.
Making honey mead

One of the fun things to do with your gleanings is making honey mead. It takes considerable care with cleanliness, but otherwise it isn't rocket science either.
USEFUL LINKS
Bernard Preston

»
Panera bread menu recipe
» Waxing honeybee frames
Did you find this page interesting? How about forwarding it to a friend, or book and food junkie. Or, better still, Face Book or Twitter it.