Our STORE

Easy shopping for Bernard Preston's books

(Keywords: OUR STORE, Stones in my Clog, Frog in my throat, Bats in my Belfry, A Family Affair )
For better or for worse, the world is rapidly moving to eReaders for books, particularly the Kindle and Nook. Like cameras, only a few diehards still use film.
Enjoying eBooks on your tablet and smartphone, too.

At the end of the day, it's cost that's driving it. You'll still be able to get paper books - for a while. But they will become prohibitively expensive. Add the courier charges...
You WILL be buying a Kindle or Nook in the next year, if you haven't already. You can spend a lot on full colour but these two are quite adequate to my mind for an eReader. Paperwhite has a built in light and worth the extra if you have it.
Stones in my Clog ($2.99)and A Family Affair ($0.99) are currently only available as eReaders.  Bats in my Belfry ($2.99) has now also been  added to the eBook menu.

New...

A Family Affair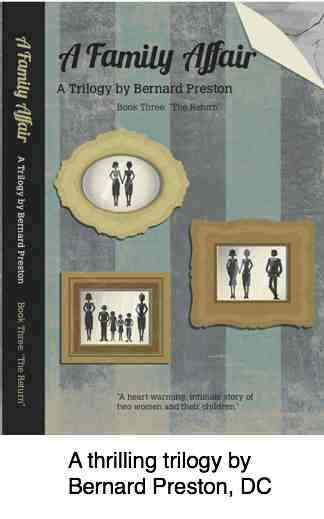 A trilogy:
The Bostonians
Peter's Children
The Return of Klein-Jan

A Family Affair is a book with a difference. Is it for you? Target audience A FAMILY AFFAIR ...

Currently (March 2013) only Book I: The Bostonians is available on Kindle, but Peter's Children and The Return are complete will be offered before the end of May 2013.
Read the plot at A Family Affair ...

Should you want to read A Family Affair on your tablet, computer, android or smartphone, download the free Kindle apps ...
---
New...

Stones in my Clog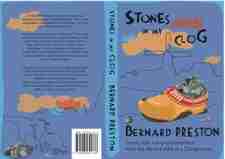 Buy Bernard Preston's third book of Chiropractic anecdotes, Stones in my Clog ... Set in the Netherlands, take a trip with me through the polders of Holland.
Buy it here for your Kindle, tablet or smartphone... only $2.99

Buy both FROG and BATS paperbacks

PAYPAL is today the world's most popular way of paying for internet goods. You are probably anxious about releasing your credit card details to all and sundry, I certainly am, and Paypal is the totally secure way of paying for eGoods.
Unlike other companies, Paypal is absolutely free. There are no sign up costs. You buy Bernard Preston's books with PayPal, and they withdraw the money from your bank.
But, if you prefer, your Credit card is fine.
Only Frog in my Throat and Bats in my Belfry are available as paperbacks, and only in America and South Africa. Postage is prohibitive elsewhere.
The good news? All three of Bernard Preston's books will be available as ebooks at a fraction of the price in the near future.


Purchase BOTH Frog in my Throat AND Bats in my Belfry and you will get a lower price ($20 for both), and reduced P&P.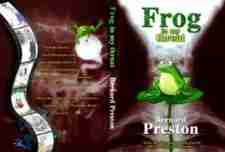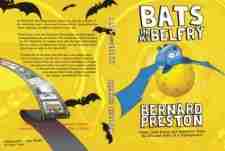 Buy FROG IN MY THROAT $12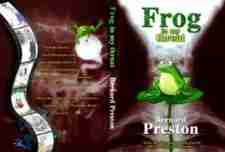 NB. By clicking on the BUY NOW, you can purchase EITHER with your CREDIT CARD, OR with Paypal.

Buy BATS IN MY BELFRY ($12 paperback, $2.99 ebook)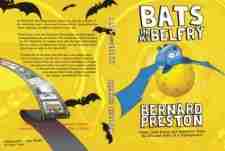 It's still a very unpopular thought, and the change to e-books will no doubt be slower than the change to e-photographs, but at the end of the day it's price that will drive the process.

You can buy Bats in my Belfry paperback for around $20 delivered in about a week to your home, or $2.99 delivered for free in less than one minute from now on your Kindle, tablet or smartphone. Your choice.

---
"I really enjoyed your books and my patients love them."
- Dr Kendrah Da Silva, ex-President of the Chiropractic Association of South Africa.
---
"Frog in my Throat was fun and I like the definition the author gives at the end of his book, excellent."
- Dr Ben Bolsenbroek, ex-Chairman, Netherland Chiropractic Association.
---
USEFUL LINKS
Did you find this page interesting? How about forwarding it to a friend, or book and food junkie. Or, better still, Face Book or Twitter it. 
Ignore: EU law insists even though we do not use cookies that we place the following on our site. "Advertisers use cookies to personalise content and ads, to provide social media features and to analyse our traffic. They also share information from your device with their social media, advertising and analytics partners."