MIKE SMALLBONES
MIKE SMALLBONES is the REGIONAL MINISTRY TRAINING CONSULTANT of Scripture Union Africa. Who is the man, and how did come to this vital role within the Christian church in Africa?
After a stint of several years in Nairobi, Kenya, Mike now works from Pietermaritzburg in South Africa traveling regularly to most parts of Africa.
BACKGROUND
Mike is a second generation South African, with grandparents who came from London, Cornwall and Lancashire in England. His paternal grandfather came to South Africa to fight in the Anglo-Boer War (1902), went home, married and emigrated back to South Africa.
The first 'call'.
A very clear "call" to serve God in a full-time capacity came when he was in his final year at university, (He was planning to be a teacher.) although just where that would be was only to be revealed a few years later. In 1969 he studied for one year at a theological college, situated in Kalkbay on the Cape Peninsular in South Africa, completing full Theology degree 15 years later.
SCRIPTURE UNION IN SOUTH AFRICA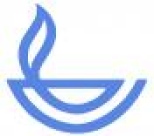 On 1st January 1970 Mike joined the staff of Scripture Union in South Africa, an organisation involved in discipling children and youth and with which he had served as a volunteer for many years. 40 years later he is still in Scripture Union! No longer at the coalface, as it were, Mike is involved primarily in equipping new SU staff and volunteers in Africa in their roles in discipling youth today.
ELAINE
In January 1971, Mike married Elaine, a maths teacher and also a volunteer with Scripture Union.
They have two children, Marion who arrived in their second year of marriage and Gareth three years later. Both are married and each has one child, Isabel (born April 2007) to Marion and Duncan, and Nicholas (born January 2010) to Gareth and Linda.
A lifetime of serving God ...
Mike Smallbones: GLENHAVEN
Mike's career in Scripture Union has been varied and very fulfilling, but has generally majored on running programmes, usually camping programmes for children and youth. This included 15 years establishing and running a Youth Camping Centre on a small farm, Glenhaven, in the small village of Underberg in the Drakensberg Mountains. It was during these years that Mike developed a passion for training to effectively equip people for leadership and giving them the skills they needed for ministry to youth and children. It was this passion which lead him and his wife Elaine to leave the rural beauty and quiet of Glenhaven for Nairobi, Kenya, which is said to have the biggest slums in Africa.
Mike Smallbones: NAIROBI
Nairobi was a huge and initially very challenging change. It's a fairly typical African city, dirty, neglected, and at times violent, with a huge slums population, yet a wonderfully friendly and welcoming city. It is also very cosmopolitan with people from all over the world there on short or long term assignments with various charities and missions. This was to become their home for 4 ½ years.
During this time Mike travelled extensively in Africa, running training programmes in about 20 different countries. He was in his element!
---
"I did not know that life in my 60's would be so exciting!"
---
Elaine, the author of several Mathematics text books, was offered an excellent teaching position in an international high school in Nairobi, representing 36 different nationalities.
But all was not well in the state of ...
But, the more Mike travelled around the African continent, the more aware he became that something was not quite right, not only with SU's ministry in Africa, but with Christian ministry generally, and the Church in particular. Many countries are full of enormous churches and high percentages of the population who would say they were Christians. (70% and more), yet little change in the society was evident. Corruption is rife, tribalism, extreme wealth in the midst of extreme poverty. Worse, sadly the problems in society at large are also reflected in the church too.
This, together with an indepth study of the Gospels brought Mike to the realisation that our forebears had confined the message of Jesus to "getting to heaven when you die" with a disproportionate emphasis of the holistic teachings of our Lord. Along with many other Christian agencies, Scripture Union in Africa has now started looking at how we can work towards transformation of individuals and communities as they follow Jesus.
This includes the environment, so sadly degraded in much of Africa.
Mike Smallbones: At home, Pietermaritzburg ...
But when he is at home, what does Mike do? He has four main loves:
His family – with the newer members taking precedence over the others!

His music: Mike loves classical music, and has over the years built up a good range of quality CD's. Mike also plays the piano. He has played for church services since he was 14 years old, and still is able to do this from time to time. Mike finds playing the piano the most effective way to relax.

His garden: mostly for beauty!

Reading, especially books which deal with African history and books by people who challenge the church's the traditional theological views and practices, forcing us to think of how we stay on the cutting edge of today's society.
Mike Smallbones support ...
Christian ministry only happens because the Lord moves the hearts of men and women to undergird and support His workers. If He moves your heart in the direction of the children of Africa ... MIKE SMALLBONES support.

FATHERS AND SONS …

THE GREAT EMERGENCE …


The future?
The future? Not sure! "I have given up making detailed plans for my life. Nothing I planned has ever happened, but I have been more than fulfilled with what God has led us into, sometimes at the last minute." He is very happy to continue that way till the end…..! In the meantime Mike Smallbones has committed himself to continue in the same capacity with SU in Africa till April 2012.
APRIL 2010 newsletter
Dear friends
It is well into April and I am only getting around to the Prayer update now. My apologies.
As mentioned in the last Prayer Update, we had the whole family here for much of the last two weeks. Entertaining our wonderful 3 yr old granddaughter, Isabel, was just the best! Nicholas, now 11 weeks is growing as he should and is already giving us a lot of pleasure as well with his smiles and gurgles. We like to think he is smiling and talking to us, but it's probably the ceiling fan which caught his interest. In the picture are my mother and Elaine's father. (Both in their 90's) Four generations together!
"Talking loud enough so that oldies can hear, and at the same time not waking the little ones up was an interesting exercise!"
But such a good time for which we thank God.
On 31 March 2010 I ended my contract with SU Africa – 6 very interesting and rewarding years which saw me criss-crossing Africa training our Scripture Union staff and hopefully being of encouragement to them as they serve God amongst children and youth. Many live and work in very difficult circumstances, yet are amongst the most positive and happy people I know! I plan to write a report of the last 6 years, which will include some of the highlights, the lowlights, challenges and encouragements. It has been a wonderful privilege to have lived and worked together with my colleagues from all over Africa.
On 1 April I started the next chapter! A two year contract to continue in the same role, but with some added responsibilities which I shall say more about later. As I mentioned in an earlier Prayer Update, my time commitment is slightly less – 4 days a week. How that is going to work out when my work is not measured in that way I don't know! But it is an attempt to slow down a bit.
Thank you for your prayers for my Retreat. After several postponements, I was eventually able to get away to a quiet caravan site in Nottingham Road for 4 days. It was a great time in which I was able to read, think and pray in a concentrated way about many issues. I came back refreshed and feeling that I was "in touch" both with God and myself again!
It would seem that I will not be attending the conference on Children in Africa in Ethiopia at the end of this month which I mentioned last month.
The next away from the office activity will be the SU African Leadership Summit (ALS) in Nairobi from 18 – 23 May 2010. This event is the first of its kind and we believe a really important gathering of the national Scripture Union leadership from around the continent. The intention is to look at critical issues facing the various areas of SU ministry in Africa. Attention will be given to issues relating to Children's Ministry, Youth Ministry and Bible Engagement. I am responsible for the session on Critical Issues relating to our ministry to children. Please pray for me as I finalise the input for this session and prepare the discussion questions. I will also be producing a Power Point programme to go with it. The intention is that we should deal with current issues facing our ministry and work on practical ways of responding. The theme of the ALS is "Hope and Transformation". This comes from our Vision Statement:
" Children and youth following Jesus, filled with hope and transforming the families and nations of Africa.
My "in office" time will be taken up with reviewing and rewriting some of my training materials, and especially the one on Evangelising Children.
Two items for special prayer:
For the ability to hear from God as I work to equip our SU staff and volunteers to fulfil their calling.
For continued good health and stamina to keep up the rather vigorous schedule which the position entails.
My support is not where we had hoped. Please pray for God's provision. If you would like to know more about this, please contact my support coordinators, Rick and Pam van Putten. (email: rick_pam[AT]woodlandsnet[.]co[.]za Please note that there is an underscore between rick and pam. Phone: 012 9972079)
Thank you again for your interest and prayers.
---
---


Go from MIKE SMALLBONES to Mikes Corner …

Go from MIKE S. to BERNARD PRESTON home page …